Upgrading the Mac 128 to SCSI
There were a couple of companies that sold SCSI cards for the Mac 128 and Mac 512. These cards were plugged into the ROM sockets, and the ROM's were placed onto the SCSI card.

The SCSI connector was placed on the back of the Mac, replacing the battery-cover.

The picture below shows the SCSI connector. It also shows I was too lazy to add an on/off switch to the Hack Plus.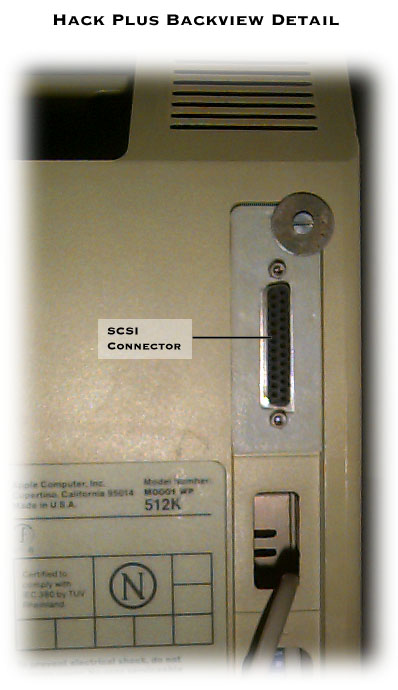 ©2009 Ernst Mulder